These are the types of things that happen when my husband leaves town...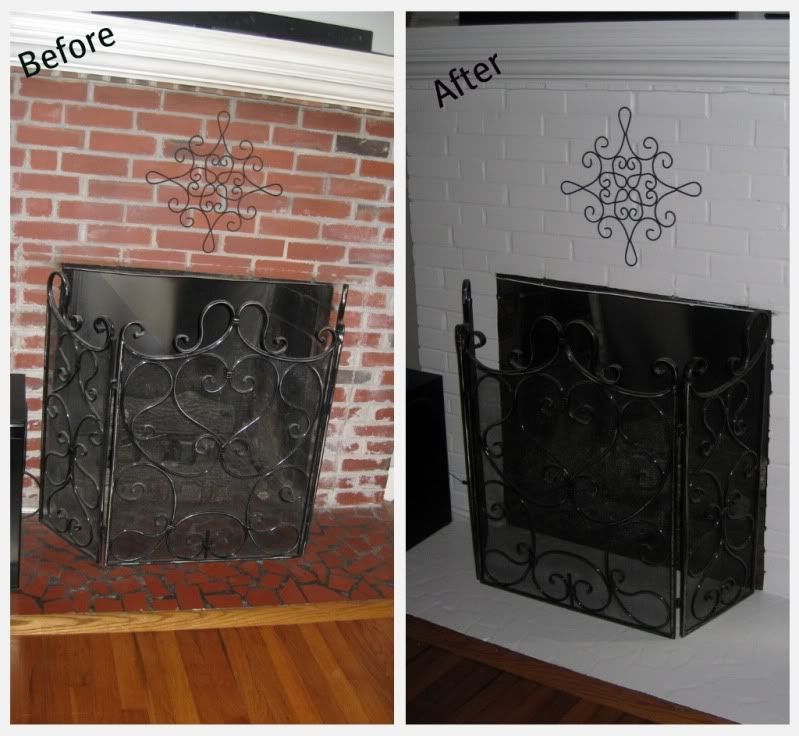 After LA is in bed and i get a big ol' glass of wine, I feel the need to dramatically makeover something.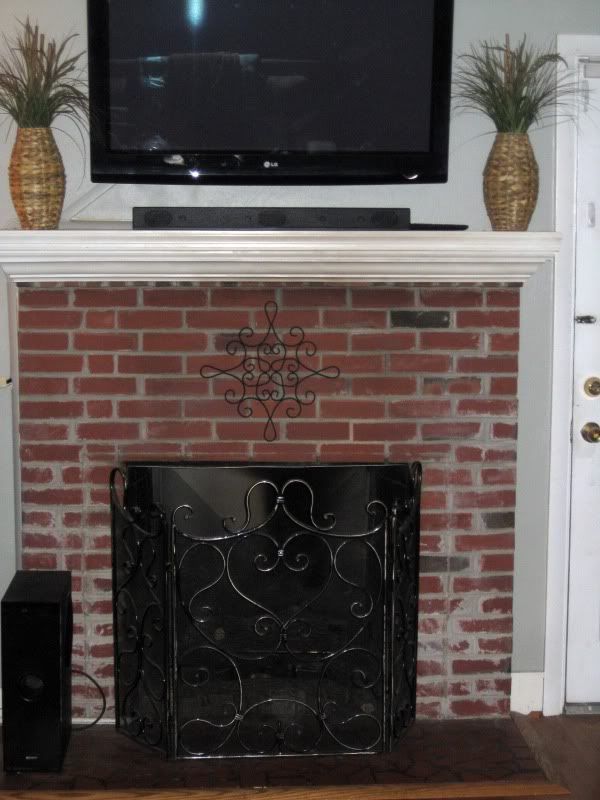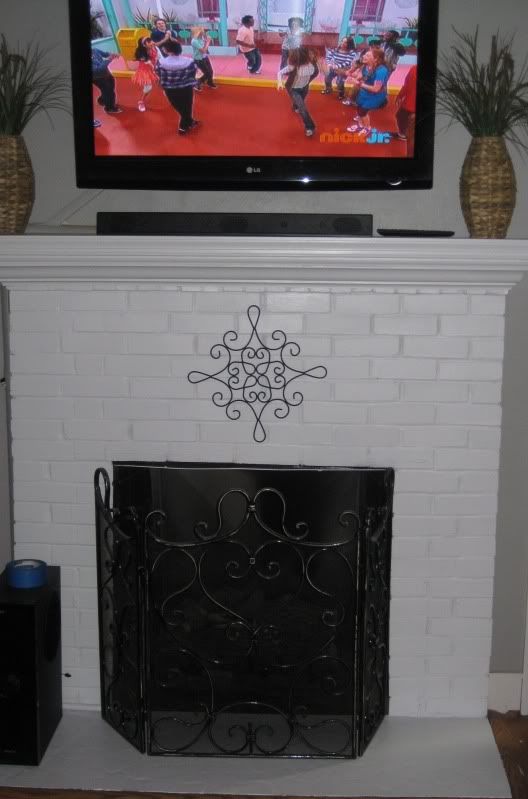 Maybe its boredom of having no one else to talk to, or maybe its becuase I know there is no one telling me how crazy i am for wanting to paint the fireplace at 9:30 at night. Ragardless, I get sh*t done when homeboy leaves town. I also got 2 out 6 of the dining room chairs painted...quite an eventful little Tuesday night...